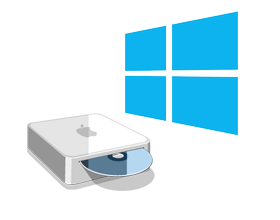 Remote desktop printing and scanning for Mac OSX
We released full support for any Mac RDP client with our new TSPrint Mac Plugin. In the past few years we always provided a custom build RDP client for mac which included support for our products. However this approach had some drawbacks. Most clients preferred their RDP clients like ITAP or Microsoft RDP Client for MacOSX. Forcing them to use our client which lagged behind in features and stability was not optimal. The second major drawback was the development time required to keep a RDP client up-to-date. This took a lot of our development resource away from our main product line.
Because of that we decided to find a way to support the existing Mac RDP clients with our products. Most of those applications had no API like MSTSC on Windows has. We had to find an alternative way to create a channel between the Mac client and the remote desktop server. One way was to use a drive mapped to the server and communicate through files. The second approach was to use the clipboard on the windows server and the local workstation. This showed to be feasible.
Based on that research we started with development and we can finally offer you a way to use both TSScan and TSPrint on your MacOSX workstation with any RDP client. To download the clients for MacOSX please visit the download page of the desired product and select MacOSX under the Operating System drop down box of the client download.