The device is not open is a common issue where the local scanner is unreachable by TSScan.
Example below (TSScan Server on 2012R2).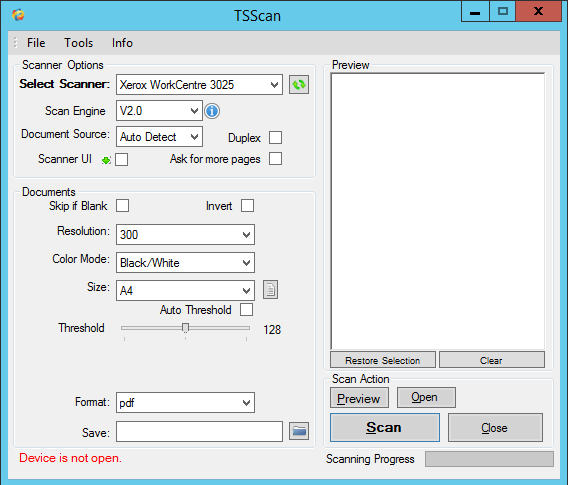 As a first suggestion, you could try to check the scanner UI box as it would give you a driver error provided
by the scanner manufacturer directly to see if there is another issue with the communication. You can also try and open the following tool on the client side to see if the driver is working still on your PC as it should:
IrfanView
Try Locating your scanner under File-Select Scan/Twain Source and now try to scan by going into File>Acquire/Batch scanning. Your scanner needs to be visible and working locally, so it's usable by TSScan in the session.
Also, if none of the steps above helped you can try turning your scanner OFF and ON again to see if the connection will be established again with your local PC.